My first attempt at a silhouette was on a cloudy day. I had no idea that silhouettes were not to be done on a cloudy day, so I did it anyway. I positioned my subject on this hill and kept shooting. My instruction was:

"Turn your dial to auto and take a photo. The camera will expose for both the sky and the subject. Now turn to manual and keep speeding up the shutter and checking the back of camera until you see the sky become better exposed and your subject and everything in the foreground will fall to black."

Nowhere in those instructions does it say "your sky must be significantly brighter than the subject." I am here to tell you, "your sky must be significantly brighter than the subject.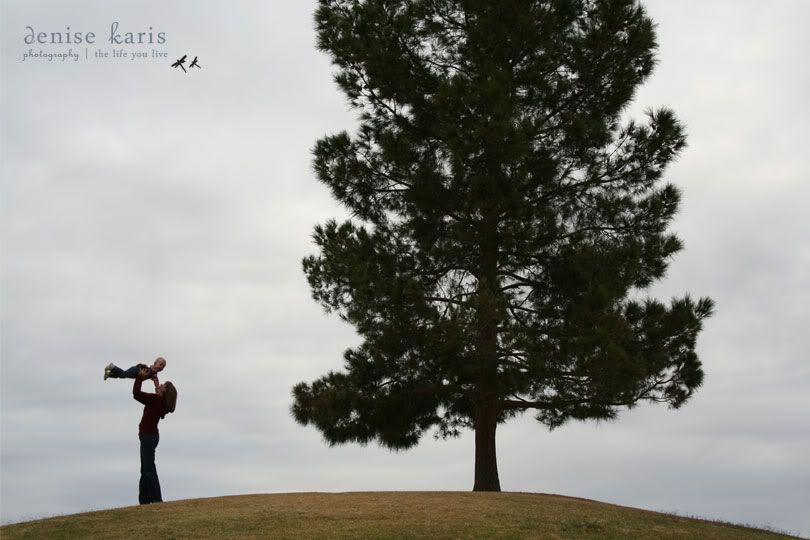 The above image is straight out of camera. I kept moving my shutter up and then realized that it was turning the whole photo black. I wasn't done - enter Photoshop. I duplicated my layer by clicking CTRL+J on my keyboard. Then I changed the blend mode of the top layer to LINEAR BURN and got this: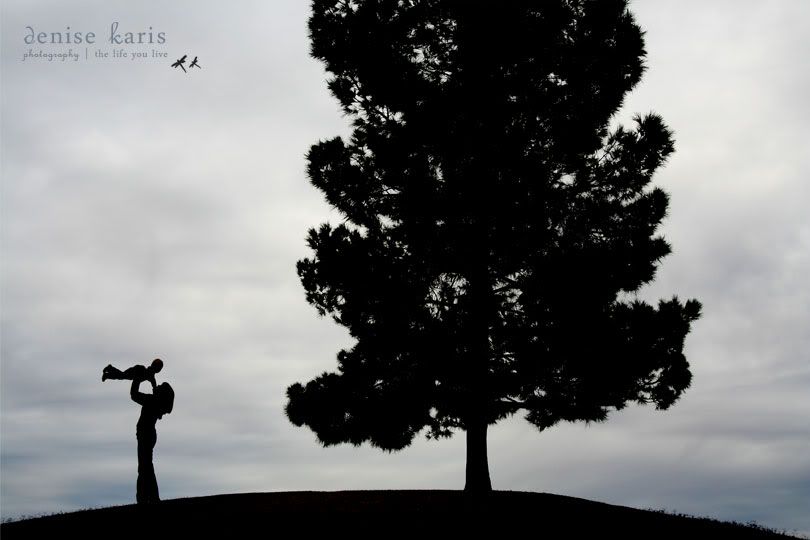 Ok, theres a fake silhouette. And then I painted on a little blue in the sky using TRA's BIG BLUE action and I was done with my fake silhouette.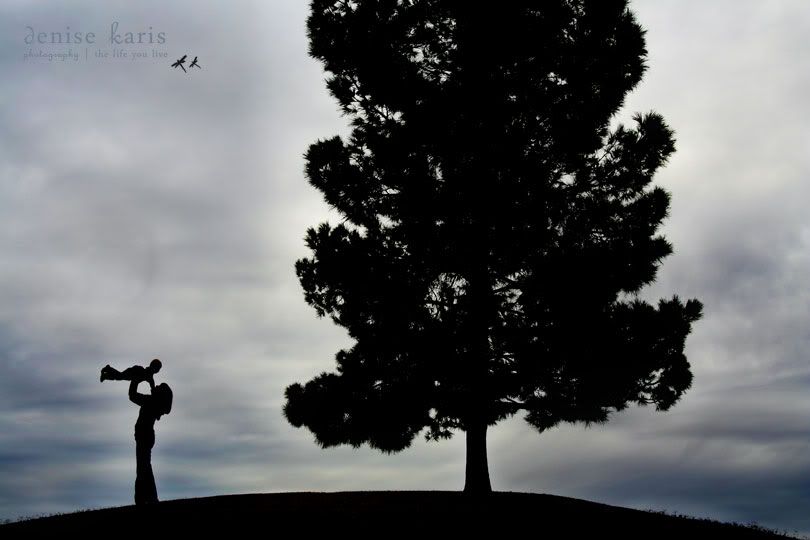 Have you ever been driving at sunset and you look to the West and everything is a natural silhouette because you're looking into the sun? And then you look to the East and nothing is a silhouette because the sun is shining ON everything instead of coming from BEHIND everything? Try it next time you're out driving to the North or South. To the West will be filled with natural silhouettes and to the East will be none. This is how you need to shoot for a silhouette: To the East - where your eye will form natural silhouettes - your camera will see them too. Expose for the sky and watch the foreground fall to black and season to taste.




*Another Tip: Your lens won't focus well when shooting into the sun. For this one, if we look at her feet, theres no silhouette because the sun is really only shining behind her upper half. In silhouettes a blurred background isn't really important. So I bumped by F-stop to a 5.0, aimed my camera at her feet, focused on her feet and then shot her upper half without refocusing. The 5.0 f-stop gave me a deeper depth of field so I didn't need to refocus when I aimed my camera at her face.

If I would have kept moving my shutter to a faster speed, you would have seen more of her (her hat and her shirt) start to fall to black. Again, silhouettes are seasoned to taste - you can go with a strong one or keep the image bright and sunny - up to you!