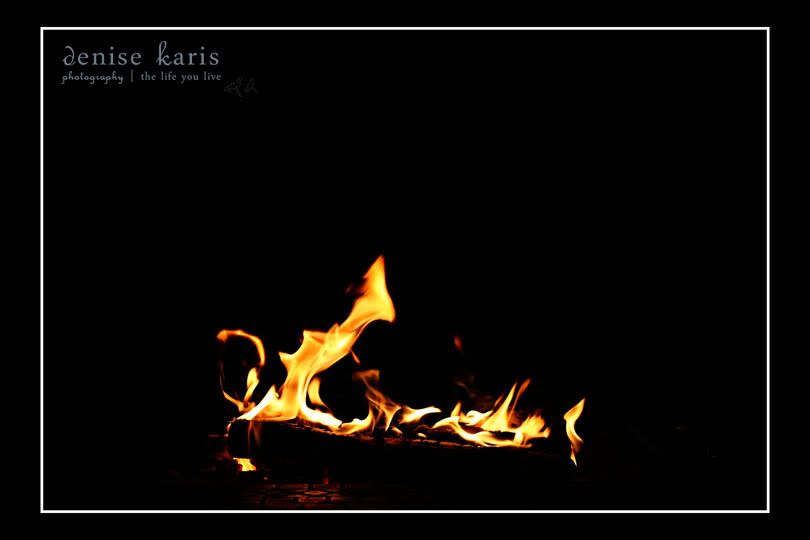 Fireshooting: I'd never done it before. We were all grouped around the fire trying to get just close enough to be warm but not so close that we'd burn ourselves. The glow illuminated our faces and while they discussed computers, operating systems, ICANN and cron jobs, I sat there roasting a marshmellow. Why couldn't someone want to talk about photography?

After getting lost in the flames and burning my tenth marshmellow, I had to shoot the fire. I guessed the settings: Medium ISO for a fast shutter and a 2.8 f-stop as a standard jumping off aperture.

Perfect! I loved it! Any time theres a fire, I will be shooting. Can you even tell there are four people back there? Who needs to talk about cron jobs when you're shooting flames? Not me, that's who.